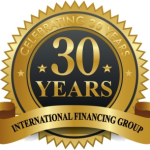 International Financing Group is now one of the USA's leading independent providers of mortgage loans for foreign nationals purchasing or re-mortgaging US residential & commercial property.
Headquartered in Orlando, Florida, International Financing Group (IFG) has been providing quality real estate financing since 1983. With a proven track record, we serve the lending needs of real estate professionals, builders and developers throughout Florida and the United States. We serve individual homebuyers from many countries around the world.
IFgroup is now represented in many expatriate locations, we have found in some cases it is essential to work with our overseas teams based in a particular country; our clients can then benefit from key local information whilst being approved for their mortgage.
Over our 30+ years in the finance industry we have developed a reliable, efficient and dependable service for our resident and international buyers.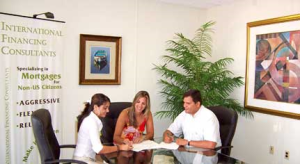 IFgroup is a compilation of specialized mortgage loan originator and banking professionals who have been working together internationally for many years, helping clients who do not reside in the country they wish to purchase or refinance, providing them convenient and practical financing for land, a home, vacation home, investment property or commercial property.
Our collective expertise and experience in this exacting field enable IFG to offer the very best new programs available in the industry today. We develop a relationship with every client and will look at each situation independently to determine the most cost-effective solution for that specific case.
IFG are recognized here in the states as the leader in foreign national lending on both residential and commercial properties.
To be a leader in the industry following the credit crisis required forward thinking, and keeping an exceptional team of industry professionals to help guide & advise within their respective roles.
IFG strives to provide the most highly functional business process that is designed toward maximizing opportunities for introducers and minimizing risk to borrowers with attractive exceptional products.
IFG have been in business since 1983 and continue to maintain our A+ rating.
We invite you to learn more about International Financing Group and we look forward to hearing from you soon.
IFG and its founder Alfonso Muelle were key players in pioneering the U.S. foreign national loan programs now available to overseas home-buyers and investors purchasing in the United States. IFG continues forward with this innovative approach to provide numerous international loan programs for qualifying home-buyers and investors regardless of their country of residence or overseas location of purchase.
We know that IFG's continued success depends on others, and theirs depends on us.