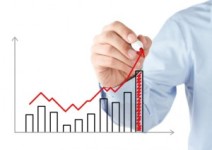 Here at International Financing Group head office in Orlando we always welcome excellence, if you are a Licensed Real Estate Broker or related to the sale of Real Estate in your country and want an independent mortgage source for your clients or you wish to expand to selling homes in the tourist capitals' of the world, we will be more than willing to assist you.
Partner with IFGroup and you'll enjoy one of the most two-sided agreements in the industry today, terms that contribute to building good faith and strong working relationships and an excellent fee structure for those that qualify. From the very start, you'll realize what makes IFGroup so exceptional.
International Financing Group is committed to providing you with the knowledge, products and services you need to deliver true value to your customers. We offer a full suite of innovative and flexible new products with services that help you meet client needs while also meeting your own product and profitability requirements.
When you partner with IFGroup, you will work with a first-class team of professionals who are recognized throughout the industry for their financial insight, responsive service and experience in correspondent lending. With hundreds of years of financial experience and 30+ years providing overseas mortgages and finance, IFGroup ensures solid and reliable partner support.