Commercial Financing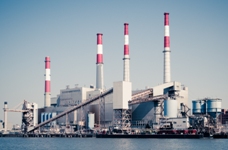 IFG provides commercial Financing by using a blend of real world perspectives backed by robust capabilities to advance our borrowers use to leverage growth, make acquisitions and enhance operations. With an international origination platform, a wide range of capital lending products and skilled finance professionals IFG is able to understand the nuances of real estate transactions and provide solutions to borrowers' distinct needs.
In this dynamic industry of commercial and capital acquisition change is constant. In today's capital environment there is a growing need for debt & equity structured finance and International Financing Group remains committed to providing the ultimate client capital solution by delivering innovative finance products. We deliver on this commitment through market expertise and a clear understanding of the value of money. These themes date back to our roots and now serve as the scale for how we measure our success and success of our clients.
IFGroup has recently expanded it's successful US commercial lending division with one of the industries leading International Real Estate Financing Correspondents. The combined resources and improved region coverage means global real estate financing is truly here. "We are especially pleased to announce this addition knowing that our trusted products and services have been unaffected or compromised in any way….."
Commercial Finance for your business…?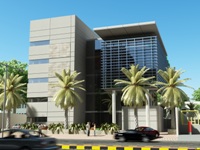 By reading this section, you are breaking a commercial tradition that has cost many small/medium sized companies dearly over the years. Rather than to search for the best provider, many companies have endeavoured to arrange finance on their own through local banks, not only costing additional money, when they could be on a lower rate elsewhere, but also wasting enormous amounts of time dealing with the banks directly. This time could be spent more productively. One wouldn't think twice about searching for the best rate and service on their credit cards, however, when it comes to transactions fifty times the size for businesses, this skill is sometimes lost.
May we take this opportunity to praise you for breaking away from this mould. Like ourselves, you are obviously committed to running your present or future company to its maximum potential, and together, we can facilitate the growth required to make your company or project a true success.
We remain completely independent, with many reliable commercial products available worldwide….
IFGroup offers the following services: – Do I Qualify?
Commercial Mortgages
Commercial Buy-to-Lets
Bridging Finance
Asset Finance
Development Finance
Mezzanine Finance
Whatever your business, or your credit history, we will likely be able to find the best solution to meet your requirements. All we ask you to do at this stage is to provide your details via the enquiry form then one of our advisers will contact you. Alternatively, should you wish to talk something through, please feel free to give us a call or email us?