U.S. Mortgages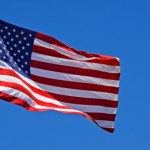 Our foreign national mortgage and specialty finance products allow overseas borrowers from all over the world to invest in real estate here in America.  Interest rates are currently the lowest they've ever been for people purchasing and remortgaging residential & investment property.
In 2023 we can qualify applicants without credit or income documentation too, keeping qualifying simple and providing a straightforward step by step process through mortgage approval to closing / completion. 
Too many verification's are often required by others.
Right now there really is no comparison elsewhere…. . International Financing Group is considered as a pioneer and authority on foreign national / non-resident mortgages here in the United States.
Pre-approvals can be provided within 24hrs of request. Most states covered.
Need A Mortgage ?
We have an industry leading range of residential mortgages and home loans available to non residents of USA . Amounts range from $100,000 USD to $10MM USD, subject to status, and an attractive range of terms are available.
Buying a home abroad could be more viable than you may think when your mortgage finance is provided by IFG. Having been established for over 30 years in the overseas banking industry and with affordable mortgages for USA properties, look no further than the authority in this niche market. Our team's knowledge and extensive products allow us to advise which program is best suited in each unique scenario for every special client.
IFG simplifies complex guidelines for overseas mortgages taking the lead in lending to qualified borrowers in this current positive USA real estate cycle.
As always, there is NO cost or obligation to find out what we can do for you. The best decision is an informed decision. Look upon International Financing Group as your informational resource. We're here to answer all of your questions. We can provide you with an upfront quote (estimate of closing costs) and any other information that will help you comparison shop.
Mortgage interest rates for international borrowers have not yet increased here in U.S.A. 
Use our consultants to obtain information on qualifying for a loan at home or abroad, we use the full range of products that are available to you and can pre-qualify you for your loan within 24 hrs.
To get the most accurate interest rates, please apply online
or call (+1) 321-442-3198 and ask to speak to a US mortgage consultant.
In 2022 our primary customers are resident in the United Kingdom, Europe, Canada, Asia, New Zealand and the United States.
If you require a US commercial loan, please click here.
If you are a real estate professional or related company, please click here.
If you are interested in our Opportunities, please click here.